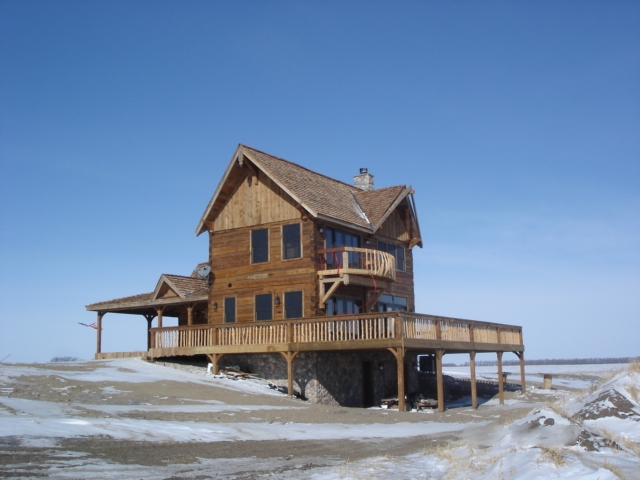 Artisan Restoration is one company with two distinct missions. The first one involves the preservation of historic log cabins and barns that we restore and sell as material packages or kits to people who what to own one of these antique structures. The second one is focused on the restoration of log homes and barns for people that already own one.
The difference with Artisan Restoration is that in addition to supplying these antique building packages to our customers we  also provide complete design service through the help of architect Matt Borowy of Bright Pixel Design to assist with space planning and architectural design. Matt and I have worked together on all of the new cabin and barn home plans and he is responsible for all the drafting and the life-like renderings. For a few examples of the renderings and floor plans, click HERE to look at the Denmark I, Denmark II, and Denmark III barns.
In addition to the advantage of offering you design, engineering and supplier services you also get the benefit of Mark Johnson's past experience as a former general contractor who has built and/or designed all the projects in the "portfolio". This experience alone will prove to be invaluable when undertaking a unique project like this.
Free on-site consulting service is included with any cabin or barn package purchased.  Using this service will enable you to build a cabin with your crew and save money. You also get the self-satisfaction of knowing you built your cabin with reclaimed material and preserved a bit of history. CLICK here if you wish to learn more about this service or how is works in conjunction with our preferred contractor network to give you a turnkey project.
Custom plans for every customer is the norm at Artisan so if you don't see anything you like let us know. We can combine several cabins or add a barn to give you exactly what you need so anything is possible. If you have your own architect we would be happy to work with them as well.